Willow Island Editions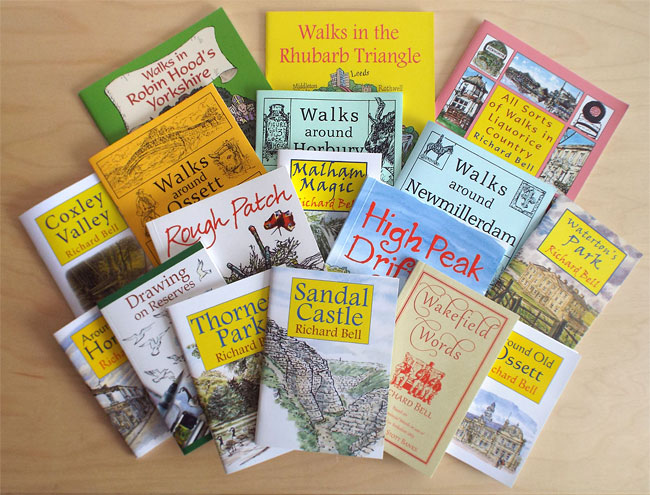 Richard Bell's walks, local history, natural history and sketchbooks from Yorkshire and the Peak District.
Rough Patch, post free offer
The Wilder Side of the Garden in Spring
'Richard Bell could be another David Attenborough, with his tales of astonishing plants and carefully observed wildlife – except that he never gets beyond his own garden fence.'
Terry Fletcher, Dalesman
At this time of year my Rough Patch, a back garden nature reserve with veg beds in the centre, is at its best, as the hawthorn hedge bursts into leaf. It's been a good year for the frogs, the blackbirds are busy and house sparrows have just ousted the blue tits from the nestbox by the back door. My Rough Patch sketchbook tells the story so far.
'full of lively incidents and observations, not to mention a couple of poems, recipes and children's drawings. We meet all kinds of creatures from the garden, from moths to bats, bees to newts, and even look up at the stars.'
Country Smallholding
Price £4.99, post free in the U.K.
160 pages, hand-written sketchbook (A5 in black and white and colour), paperback.
Please let me know if you would like me to send a copy further afield.
Current titles
Walks in the Rhubarb Triangle
All Sorts of Walks in Liquorice Country
Walks in Robin Hood's Yorkshire
Walks around Horbury
Walks around Newmillerdam
Walks around Ossett
Around Old Horbury
Around Old Ossett
Sandal Castle
Thornes Park
Waterton's Park
Coxley Valley
Malham Magic
High Peak Drifter
Rough Patch
Drawing on Reserves
The Normanton Chronicles
Wakefield Words
Links
Wild West Yorkshire blog
Wild West Yorkshire nature diary now in its sixteenth year!
Special offer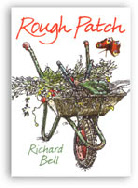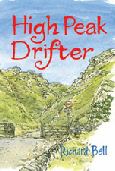 In answer to a query from a reader in the USA, I can now offer a £3 discount on airmail orders;
High Peak Drifter, Rough Patch and Coxley Valley for just £21.
(Usual price £13.94 plus £10.15 airmail)
Please use the PayPal button below to take advantage of this offer and please contact me if you would like other books (the postage varies so much between one title and another).
Three book offer: